Auntie suppose to sambung 'summer stories' auntie tapi takda masa nak duduk and 'design' picture collage to be included so, nanti dulu lah.
Tajuk entry ni looks more suitable to be included in geng badak's blog (punching idiots) tapi since dia ada happy ending, auntie masuk dalam blog santai auntie ni lah. Semalam a seng tepon suruh pi rumah check on his masterpiece in the bathroom. Utk yg tertinggal (coz citer a seng mostly di-relate secara offline) a seng adalah our gem of a contractor after lama menunggu raymond lembut menjawab telefon we all yg sampai sudah dia tak respon. Tapi mendapat a seng adalah prolly berganda2 lebih baik dari raymond yg mungkin akan ada perangai diva. A seng adalah contractor sempoi tapi penuh dedikasi dan profesionalism, traits yg susah kita nak jumpa terutama dalam diri2 politikusmengong kita pada hari ini.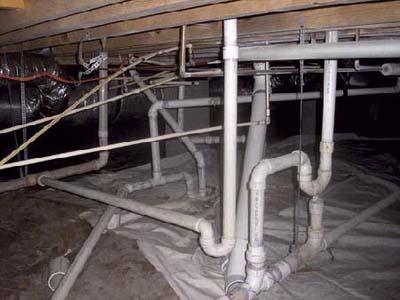 So, anyway a seng telah telepon AH semalam and kata "boss aa, lu panggil lu punya bini kasi dia tengok itu toilet. Wa sudah naik itu jubin (nampaknya a seng pun tau proper word for tiles in BM!). Wa pikir cantik ooo..lu mai tengok" dengan penuh excitednya. Auntie pon pergilah ngan AH ke rumah utk checkout a seng's art work. Memang cantik and tiada cacat celanya walaupong auntie rasa warna tiles tu sedikit gelap bila dah dipasang. Tapi since bathroom's decision telah didelegate kpd AH, and dia suka gelap, auntie tak kisah sangat la.
This morning, auntie bangun tetiba ada satu light bulb moment gitu. Tapi bukan about new ideas. Instead auntie teringat, semalam kita kata cantik tu, betui ka a seng pasang the correct tiles, coz there are two colour schemes (chewah!). Lighter tiles for the walls and darker tiles for the walls. Masaelahnya dua2 tiles ni effect dia macam gua (AH's choices) so susah sikit nak beza. Auntie sudah risau. Auntie tamau la walls kaler gelap and floor kaler terang. Sure la the other way round kan? kan? So, auntie sudah bingkas bangun and paksa AH tepon a seng masa tu jugak. Kalau dia sudah buat mistake one bathroom, takpe la (since sure hassle giler nak undo tiling) tapi the other bathroom MUST NOT have mistake! Malangnya a seng tak jawab phone. AH kata subuh sepihi ni a seng baru bangun genyeh2 mata nak pi pancuq mana dia mau jawab phone. Tak senang duduk auntie.. dah lah ada kelas ni. So camne? Auntie takut a seng terus pi rumah and continue with the other bathroom project.
To cut de story short, auntie telah tepon office to tell students their esteemed teacher will be half an hour late because auntie is unavoidably detained (phrase 'unavoidably detained' ni pertama kali auntie jumpa ialah masa auntie baca Mills and Boons masa form one ke form two dulu. Nampaknya sekarang menjadi phrase yg amat berguna dalam dunia profession auntie :) ), then auntie telah quickly drove over to the house. Rupanya a seng belum sampai tapi 2 workers dia dah ada kat situ. Nak kata depa terkojut tengok auntie subuh sepihi is probably an understatement. Tapi being well-trained by a seng, depa telah menjawab segala pertanyaan auntie dgn penuh sabaq.
"Betui aa ini tiles yg terang punya aaa?"
"Betui boss"
"Ambik dua2 wa mau tengok"
"Ok boss.... tengok betui punya..ini satu cream punya, lagi satu melah oo (he means stony orange)"
"Kenapa wa nampak gelap aa?"
"Boss, ini hari hujan la, tingkap ada satu, lampu tadak bukak, memang gelap sikit..."
"Ok, ok, saya mau make sure saje, nanti silap, you kena tukaq"
'Tadak silap la boss..."
Ok, at least lu panggil wa boss and not "kakak". So, then auntie drove to work happily. Which is good for the students coz kalau auntie stress, sudah barang tentu ada yg kena balun...